If you're already parenting and are considering growing your family through adoption, you may face a few questions and decisions that didn't surface when you first became a parent. How do we decide on the right path? Should we consider adopting out of birth order? How do we prepare our child for a new sibling through adoption—or, possibly, for an adoption plan that falls through?
In this webinar, Beth Friedberg, LCSW, Associate Director at Spence-Chapin Services to Families & Children, will address common questions and concerns about adopting while already parenting. Join us for this presentation and a chance to ask your questions.
The Adoptive Families "Adopting When You're Already Parenting" webinar with Beth Friedberg took place on Wednesday, September 28, 1-2pm ET.
---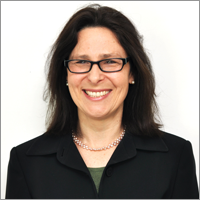 Beth Friedberg, LCSW, is Associate Director of the Modern Family Center at Spence-Chapin Services to Families & Children. Friedberg is a licensed clinical social worker with 20 years of experience working with adoptive families at all points of an adoption journey.
---
A recording of the webinar will be available free of charge for one week here. (After that, it will be available for individual purchase.) All webinar replays are always free for Adoptive Families site members.