FEATURED LISTING
Children's Home Society & Lutheran Social Service of Minnesota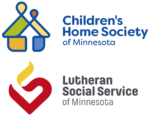 Established in 1889 (Children's Home) and 1865 (LSS) respectively, Children's Home and LSS have long histories that began with the mission of providing care and finding families for orphaned children. In 2012, Children's Home and LSS combined complimentary adoption services, high standards of quality and experience creating and supporting families.
Currently, we offer infant, foster care, and international adoption programming. Additionally, we offer a variety of online, in-person and phone-based education and post adoption services. We collaborate with Adoption Finance Coach and provide an in-house grant program to assist clients with the costs of adoption and post adoption services.
The services of Children's Home and LSS are available to all people regardless of race, color, religion, national origin, sex, sexual orientation, sexual identification, disability or race.
Send Message to listing owner
Children's Home Society & Lutheran Social Service of Minnesota