Children's House International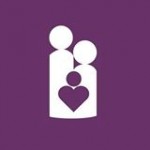 Children's House International is a non-profit international adoption agency, licensed since 1975. The Executive Director, Deborah Price, was adopted as an infant domestically. Mother to 4 children, three sons and a daughter adopted from Romania in 1991, she has gone on to direct the agency since 1994.  Deborah Price has helped open adoption programs in over 20 countries worldwide.
Children's House International has helped over 1000 children who needed families find them. Our passion is to help children waiting for a family and to help the families who are qualified and anxious to begin their journey do so with careful attention.
Children's House International consists of a team of dedicated professionals to help you through your adoption journey. What makes us different is that many of us who are helping you have adopted personally. We know what it takes to make the journey of international adoption successful. It's not easy- it's not for those faint of heart, because it will stretch your very essence. But it is so worth the journey. We know what all international adoptive parents know; we'd do it again in a heartbeat because the gift of a child is a true miracle.
Send Message to listing owner
Children's House International