FEATURED LISTING
Jennifer Fairfax, Family Formation Law Offices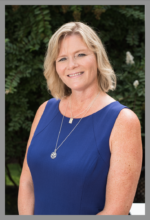 Jennifer Fairfax, LLC Family Formation Law Offices focuses exclusively on adoption and assisted reproductive technology law.  The law firm has been helping families for over two decades to build their families through Adoption or ART.
Jennifer authored "The Adoption Law Handbook" published by the American Bar Association in 2011 and the second edition in 2018.  She is a sought after speaker on issues related on Adoption and ART across the country.  Jennifer has helped draft and navigate legislation in both Maryland and DC. She is licensed in MD, DC and VA.  Through her practice she helps clients successfully navigate the complexities of adoption or reproductive technology from intake to finalization so that they can build or complete their family.  Jennifer has extensive experience in private adoption,  agency adoption, donor agreements and gestational carrier arrangements.  She assists clients in securing second parent, relative, domestic, international re-adoption, adult and step parent adoptions.  She assist clients in both adoption and ART journeys from the time they decide to take one of these routes to confirming their parental rights.  She has lectured for the Maryland 5th Judicial Circuit, Maryland Judicial Institute, D.C. Court, Montgomery County Bar Foundation, Academy of Adoption and ART Attorneys, ABA, MSBA, RESOLVE, NBI and all three bar associations on adoption, surrogacy and known and anonymous donors.  She has also been a guest speaker on multiple television and radio programs on adoption and surrogacy.
Catelyn is an experienced and dedicated adoption attorney working with clients directly for almost a decade.  Catelyn has worked with dozens of families interested in step parent adoption, second parent adoption, re-adoption and agency finalization.  She also represents adoptive parents and expectant parents in interstate placements.  Catelyn is handles guardianship cases for several local adoption agencies.  She is a member of the VA, DC and MD bars and is well known by the courts for her professionalism and knowledge with regard to adoption process and procedure.
Send Message to listing owner
Jennifer Fairfax, Family Formation Law Offices