GoransonBain, PLLC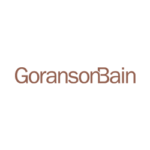 GoransonBain's approach to family law is to strive for the best possible outcome while minimizing disruption in the lives of their clients. Each of the firm's attorneys operates keeping in mind that maintaining a constructive environment during a stressful time is the best way to work. This not only reduces conflict and the resulting emotional and psychological impact for all involved, but can also help lessen time and costs by avoiding unnecessary delays, diversions and posturing.
The firm takes care to treat every client with dignity, taking time to understand his or her unique perspective, which is sometimes difficult during a crisis. Attorneys not only help clients handle the practical aspects of a case but also assist them with transitioning to the next phase in their lives.
Every aspect of family law is emotional, but bringing new families together through the adoption process in particular is a joy the staff relishes. GoransonBain's lawyers investigate all potential issues involving the non-custodial parent regardless of the type of adoption and are knowledgeable about local and international law and different state regulations regarding adoption.
In addition to some of the area's most respected family law lawyers, the firm of GoransonBain includes three former family court judges, who can offer clients a perspective and analysis of their family law matters from a judge's point of view.
Send Message to listing owner
GoransonBain, PLLC