FEATURED LISTING
Holt International Children's Services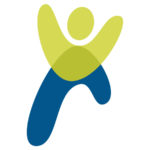 Holt International Children's Services is a world leader in providing services leading to permanent loving families for children around the world. Holt supports a continuum of services to ensure appropriate family care for children separated or at risk of separating from their families. Key permanency planning services include child and family assessment, education and orientation, referral, placement and follow-up to ensure a child is in the most appropriate and nurturing family or family environment.
Moved by faith and a firm belief that all children deserve permanent, loving homes, Harry and Bertha Holt began their lifelong mission in 1955. Overcoming legal and cultural barriers, they sought families for children orphaned by the Korean War.
With this act of love, two farmers from rural Oregon revolutionized international adoption.
Today, Holt International strives to uphold their vision: to find loving homes for children regardless of race, religion, ethnicity or gender.
Send Message to listing owner
Holt International Children's Services