Law Offices of Cynthia E. Fruchtman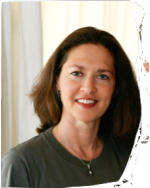 Before assisted reproductive technology can be safely used, many agreements must be reached, regulations must be followed, and other legal issues need to be resolved. An experienced ART lawyer like me can help the process move along smoothly and give all parties and the many professionals involved (the doctors, the clinics, the psychologists, the agencies, and others) peace of mind and the sense of pride that comes from helping a family grow.
I provide parties and professionals, both locally as well as nationally and internationally, with seasoned ART representation designed to achieve my clients' goals and resolve the complex and continually evolving issues that can arise before, during and after the ART process, with, for example:
•    Agencies agreements;
•    Gamete and embryo donation contracts;
•    Surrogacy agreements;
•    Posthumous reproduction contracts;
•    Court proceedings to establish parental rights before birth; and
•    Clinic compliance with state and federal regulations, and proper risk disclaimers.
When individuals or ART-related businesses need legal assistance, turn to a lawyer who understands the legal aspects of ART from all possible perspectives. I represent intended parents, donors, surrogates, physicians, clinics and agencies in ART matters, giving me insight into the spectrum of legal issues and concerns in ART. I am dedicated to this field, and am often asked to speak at conferences on ART and bioethics issues in California and at the national level. Please contact me with any questions.
Send Message to listing owner
Law Offices of Cynthia E. Fruchtman