Miriam's Promise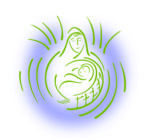 Miriam's Promise is a 501c3 local nonprofit which has been serving children and families of Middle Tennessee for 34 years. Its mission is to ensure the well-being of the child by nurturing individuals and families. Its highly educated counselors share their hearts and knowledge through parenting, pregnancy, and adoption counseling and services with a focus on three types of adoption: domestic agency, international, and independent. Many select Miriam's Promise to walk with them throughout the adoption process, yet some opt for individual needs such as the Home Study. The non-judgmental staff offers an intimate setting for those who prefer a personal connection with the counselor.
Miriam's Promise is honored adoption triad members serve on staff and on the nonprofit board. The organization has a 99.999% retention rate of employees, a director of 25+ years, a diversity of local community partnerships, and 95 active volunteers. The counselors have worked in adoption a combined total of over 100 years.
In addition to adoption services, Miriam's Promise also provides counseling for pregnancy, parenting, and adoption. The counseling approaches used by our counselors include strengths-based counseling, behavioral change, TBRI® (Trust Based Relational Intervention), Theraplay®, ARC (Attachment, Regulation and Competency) and TF-CBT (Trauma Focused Cognitive Behavioral Therapy), COS (Circle of Security), ACEs (Adverse Childhood Experiences) and SMART therapy (Sensory Motor Arousal Regulation and Treatment), and beginning in the fall of 2019, EMDR (Eye Movement Desensitization and Reprocessing). Everyone associated with Miriam's Promise is passionate about serving forever families in our community.
Send Message to listing owner
Miriam's Promise