FEATURED LISTING
Open Door Adoption Agency, Inc.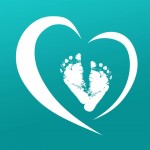 Open Door Adoption Agency is a Christian agency with all Christian staff and adoptive parents. We maintain relatively short waiting lists of less than one year for domestic adoptions of Caucasian, African American,Hispanic or biracial newborns. Young and relatively healthy children may be adopted from the U.S., Eastern Europe and China. School-age children may be adopted through hosting programs which allow potential adoptive parents to host in their homes over summer or Christmas holidays the children whom they select. This enables families to get to know the child well before making the vital adoption decision. Scholarships are available through foundations for international adoption of Down Syndrome and other special needs children, for those who feel led to open their hearts to these special children.
Friendly and courteous Open Door staff are available to serve you throughout your adoption experience, both in the U.S. and the foreign country. Expert counselors represent each program. You will be guided each step of the way through our well-proven programs. Open Door is Hague Accredited with the highest possible Hague compliance evaluation.
The adoption costs of agency and in-country services, as well as travel costs, are staggered over the entire process with most fees due only at the end. Adoption Tax Credits and numerous grant programs are available to assist with the cost of adoption.
For further information, visit our web site at OpenDoorAdoption.org or by calling the Open Door at 229-228-6339. We welcome the opportunity to serve you.
Send Message to listing owner
Open Door Adoption Agency, Inc.