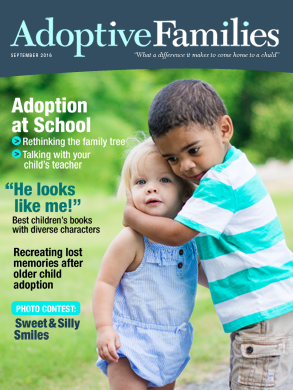 "Adoption at School" Issue
The September 2016 issue of Adoptive Families magazine contains expert advice and personal perspectives on:
Rethinking the family tree and other assignments
Telling the teacher your child was adopted (or not)
"Bonding with my teen…in the baby department"
25 children's books that showcase diversity
Browse more articles from this issue >
This is a digital issue designed for easy reading on any device — laptop or desktop, tablet or phone.
Already a subscriber? Log in to read this issue.