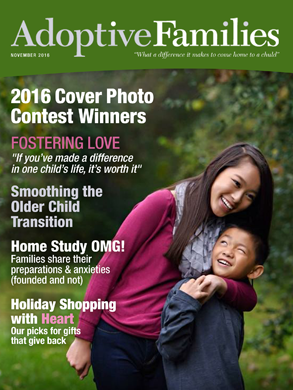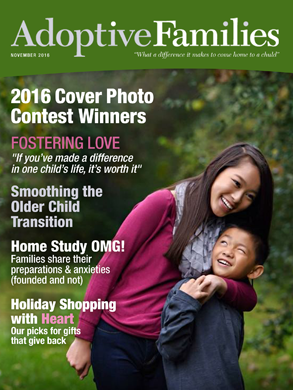 "National Adoption Awareness Month 2016" Issue
The November 2016 issue of Adoptive Families magazine contains expert advice and personal perspectives on:
2016 Cover Photo Contest Winners
Foster parenting: "If you've made a difference in one child's life, it's worth it"
Maintaining openness after adopting older children from foster care
Gifts that give back to adoption and children's causes
Browse more articles from this issue >
This is a digital issue designed for easy reading on any device — laptop or desktop, tablet or phone.
Already a subscriber? Log in to read this issue.