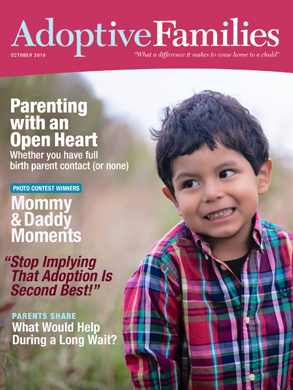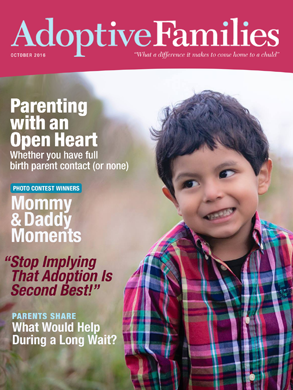 "Openness in Adoption" Issue
The October 2016 issue of Adoptive Families magazine contains expert advice and personal perspectives on:
Parenting with an open heart (when you have full contact, or none at all)
A birth mom on attending her son's birthday party
What words does a waiting family want to hear?
"Stop implying that adoption—and my kids—are second best"
Browse more articles from this issue >
This is a digital issue designed for easy reading on any device — laptop or desktop, tablet or phone.
Already a subscriber? Log in to read this issue.