Books with Diversity as the Central Theme
These titles overtly send the message that people and families come in a range of beautiful skin colors and features, and joyously celebrate racial differences.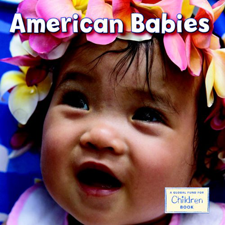 American Babies • by The Global Fund for Children • ages 0-5
Babies love to look at other babies, so new parents will find a wide range of board books featuring close-ups of faces. This book, part of the Global Baby series, features 17 babies of different races, accompanied by simple text.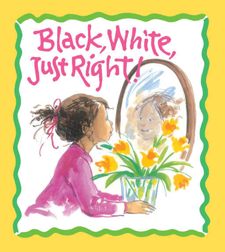 Black, White, Just Right! • by Marguerite Davol • ages 3-7
Her mother is black, her father is white, but she is "just right!" A little girl tells readers all about her multiracial family.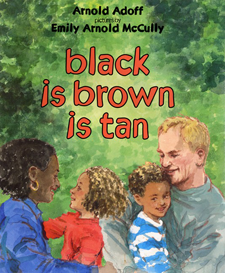 Black Is Brown Is Tan • by Arnold Adoff; illustrated by Emily Arnold McCully • ages 3-8
Published in 1973, this was the first children's book to featured a multiracial family. The now-classic title offers readers a look into a day in the life of a loving family.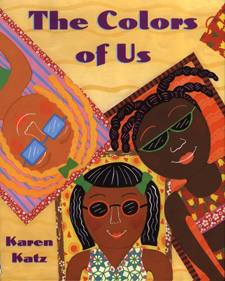 The Colors of Us • by Karen Katz • ages 3-7
Seven-year-old Lena and her mother take a walk through the neighborhood, and discover that she and her friends and neighbors are all beautiful shades of brown. Katz's wonderful board books also feature babies and children of color.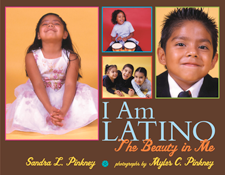 I am Latino: The Beauty in Me and Shades of Black: A Celebration of Our Children • by Sandra L. Pinkney; illustrated by Myles C. Pinkney • ages 3-7
These joyous picture books celebrate, respectively, the beauty of Latino and African-American children through gorgeous photos.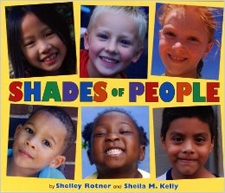 Shades of People • by Shelley Rotner and Sheila Kelly • ages 3-7
"Have you noticed that people come in many different shades? Not colors exactly, but shades," begins this appealing book illustrated with photos of real children.
---
Books That Casually Feature Children & Families of Color
Along with books that focus on race and diversity as the central theme, and tell them that the world is home to lots of different people, it's wonderful for children to have books that show them different types of people living their lives. In each of these stories, the characters play peekaboo, go on adventures, explore nature, count, make new friends, go to bed (or keep their exhausted parents awake), and do all the things any child and his or her parent might do—and they just may happen to look like the child reading the book.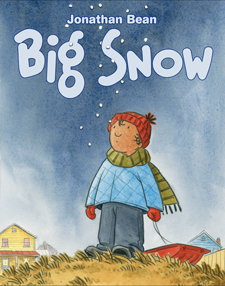 Big Snow • by Jonathan Bean • ages 3-8
An African-American boy, at home with Mom, anticipates and dreams about a big snowfall.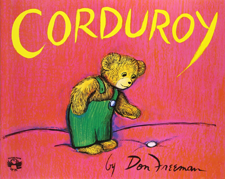 Corduroy • by Don Freeman • ages 3-8
In Freeman's timeless tale, a stuffed bear in a department store longs for a family, then finds a home with an African-American girl who had always wanted a bear just like him.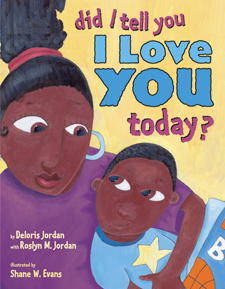 Did I Tell You I Love You Today? • by Deloris Jordan and Roslyn M. Jordan • ages 3-8
An African-American mom describes the ways she expresses her love to her son throughout the day.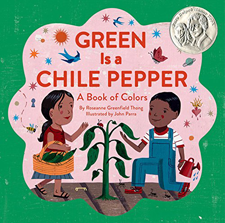 Green Is a Chile Pepper: A Book of Colors • by Roseanne Thong; illustrated by John Parra • ages 3-7
A Latino boy and girl learn the Spanish words for colors, identifying spices as red, masa as yellow, cilantro as green, and more, through lively text and illustrations.
How Far Do You Love Me? • by Lulu Delacre • ages 3-7
A Latino mother and son play a game, describing far-off places to convey the magnitude of their love for each other. The reassuring text is accompanied by warm pastels.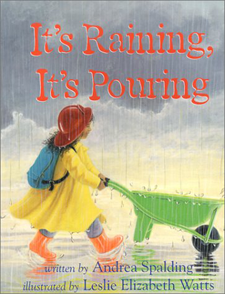 It's Raining, It's Pouring • by Andrea Spalding • ages 4-8
A little girl with an African-American father and a white mother decides to find out why the old man in the nursery rhyme is snoring.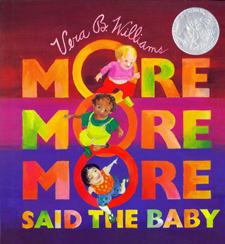 "More, More, More" Said the Baby • by Vera B. Williams • ages 0-5
Three sweet babies (one white, one African-American, and one Asian) are showered with love and kisses, then tucked into bed, by adoring parents and grandparents.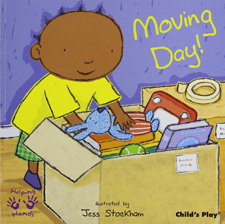 Moving Day • by Jess Stockholm • ages 3-6
This cheery tale designed to help prepare children for an upcoming family move features an African-American toddler and his family.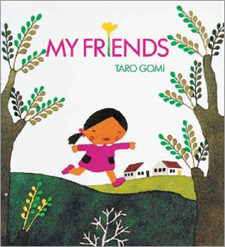 My Friends • by Taro Gomi • ages 0-5
In this whimsical book an Asian girl introduces us to the animals (and people) who taught her to jump, sing, climb, study, and love.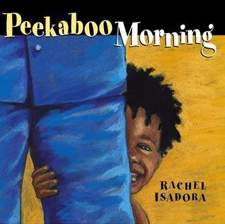 Peekaboo Morning • by Rachel Isadora • ages 2-6
An African-American child wakes up and finds Mommy, Daddy, Puppy, and other family members in the beautifully illustrated read-aloud.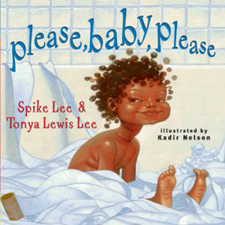 Please, Baby, Please • by Spike Lee and Tonya Lewis Lee • ages 2-5
This story of an inexhaustible African-American toddler (and her tired parents) is one kids are sure to ask for over and over.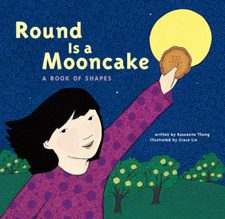 Round Is a Mooncake: A Book of Shapes • by Roseanne Thong; illustrated by Grace Lin • ages 3-7
An Asian girl takes readers around her neighborhood to find objects in different shapes drawn from Chinese and western cultures, from round mooncakes to square pizza boxes. Round Is a Tortilla features a Latino boy and girl.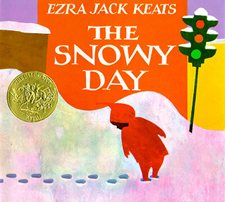 The Snowy Day, by Ezra Jack Keats • ages 3-8
In this classic tale with beautiful collaged illustrations, a young African-American boy wakes up to discover that snow has fallen in the night.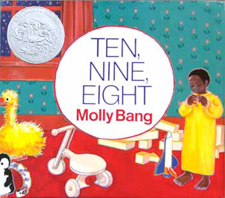 Ten, Nine, Eight • by Molly Bang • ages 0-5
An African-American father and his daughter turn bedtime into playtime with a rhyming game.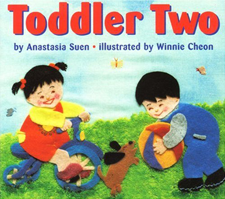 Toddler Two • by Anastasia Suen; illustrated by Winnie Cheon • ages 0-5
In this charming lift-the-flap board book, two Asian toddlers play in their backyard and discover their eyes, hands, arms, and other body parts that come in twos.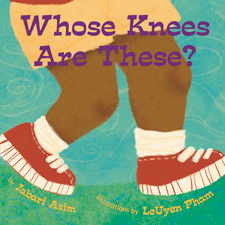 Whose Knees Are These? and Whose Toes Are Those? • by Jabari Asim; illustrated by LeUyen Pham • ages 0-5
Knees "so brown and so strong" and toes "so brown and so sweet" are celebrated through playful text and pictures in these delightful board books.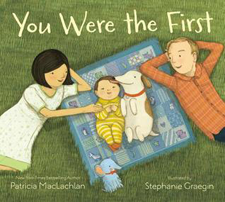 You Were the First • by Patricia MacLachlan; illustrated by Stephanie Graegin • ages 2-7
A gently told and charmingly illustrated big brother/big sister book featuring a family with an Asian mom and a white dad.