How can you and your family prepare to become parents and relatives to a child of a different race? How do you talk about race and adoption as your child grows? How do you talk about racism and your child's safety in a world that will see and make presumptions based on his or her skin color? If you adopted internationally, how do you balance and integrate birth culture exploration with discussion about your child's everyday life as a hyphenated American? Beth Hall, co-author of Inside Transracial Adoption and founder of Pact, An Adoption Alliance, led a discussion about parenting a child adopted transracially, and answered parents' questions.
The Adoptive Families Transracial Adoption Webinar with Beth Hall took place on Tuesday, January 13, 2015, at 1pm ET.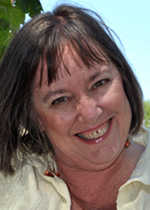 Beth Hall is the co-author, with Gail Steinberg, of Inside Transracial Adoption: Strength-based, Culture-sensitizing Parenting Strategies for Inter-Country or Domestic Adoption Families That Don't Match. Hall and Steinberg also co-founded Pact, An Adoption Alliance, which provides education, support, and placement services for birth parents, adoptive families, and children of color. Hall is the white adoptive mother of a Latina daughter and an African American son (both now young adults), and grew up with an adopted sister.