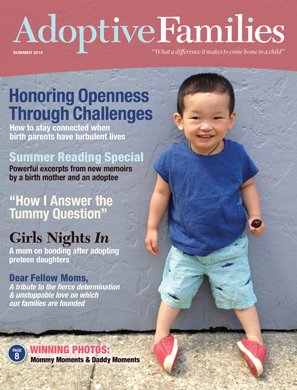 "Summer Reading" Issue
The summer 2015 issue of Adoptive Families magazine (46 pages) contains expert advice and personal perspectives on:
Maintaining an open adoption with a troubled birth parent
Must-read memoirs by an adoptee & a birth mother
An adoptee on "real" parents
Talking about adoption at bedtime
Browse more articles from this issue >
This is a digital issue designed for easy reading on any device — laptop or desktop, tablet or phone.
Already a subscriber? Log in to read this issue.