MEMOIRS & NOVELS
In Their Voices: Black Americans on Transracial Adoption, by Rhonda M. Roorda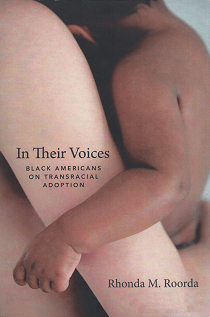 The previous installments in Roorda's excellent "In Their Voices" series, on which she collaborated with the late Rita J. Simon, gave voice to transracial adoptees, adoptive parents, and the non-adoptive siblings of transracial adoptees. In her latest work, Roorda shares the insights of black and biracial adults with ties to adoption. A deft interviewer, Roorda elicits personal commentary on the history of transracial adoption as well as advice for parents and those in the adoption profession.
---
Everything You Ever Wanted, by Jillian Lauren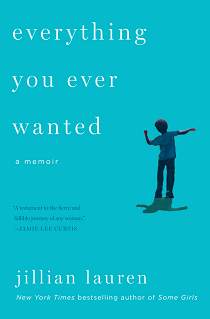 After stints as a drug addict and a member of the Prince of Brunei's harem (really) in her youth, Jillian Lauren marries a rock star—and sets out to start a family. "To be so unwanted and so wanted at the same time can carve a fault line in you," writes Lauren about being adopted herself as an infant. "I expect motherhood to finally unite this duality." We accompany the couple as they struggle through infertility and the adoption process, then help their little boy heal from trauma and tune their parenting to his special needs. This memoir is compulsively readable and full of humor and heart. Read an excerpt and author Q&A.
---
Three More Words, by Ashley Rhodes-Courter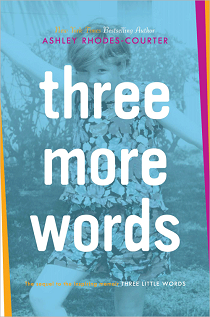 In Three Little Words, published when she was 18, Rhodes-Courter recounted the nine years she spent in the foster system. This painful period ended when she said, with the wariness of a child who'd been shuffled through a string of abusive foster homes, "I guess so" to a permanent family. In the years since, this extraordinary young woman (she just turned 30) graduated from college and earned a master's in social work; became an advocate for foster youth; ran for Florida's state Senate; married; became a foster parent; became a biological and adoptive mother; and wrote a second must-read memoir.
---
More Love, Less Panic: 7 Lessons I Learned About Life, Love, and Parenting After We Adopted Our Son from Ethiopia, by Claude Knobler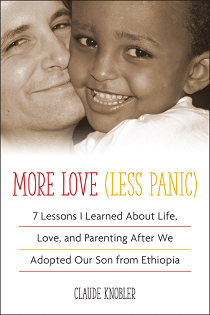 Knobler and his wife were parents to two biological children when they adopted a five-year-old boy, Nati, from Ethiopia, so he thought he had this fatherhood thing down. He spent the next five years "trying to turn his joyful and free-spirited African son into the quiet, neurotic, Jewish kid he himself had once been" before learning lessons about ceding control and enjoying your children that made him a better parent to all three of his kids.
---
Flip the Script: Adult Adoptee Anthology, edited by Diane René Christian, Rosita Gozález, and Amanda H.L. Transue Woolston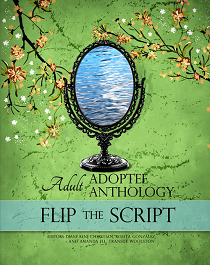 During National Adoption Month (November) 2014, the collaborative writing project Lost Daughters encouraged the mainstream media and the adoption community to #flipthescript and listen to adoptees' perspectives, not just the voices of adoptive parents and professionals. Last year, González and Woolston, of Lost Daughters, teamed up with Christian, of the AN-YA Project, to compile this illuminating anthology of essays, poetry, and visual art by a diverse group of adoptees, released in time for National Adoption Month 2015.
---
God and Jetfire: Confessions of a Birth Mother, by Amy Seek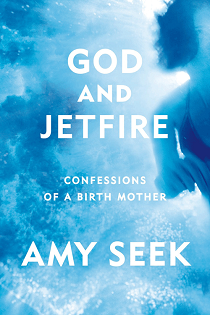 Seek's memoir provides a truly eye-opening look at open adoption from the expectant, and then birth, mother's perspective—the judgment she felt when she sought advice about her unplanned pregnancy, the experience of looking through dozens of couples' smiling vacation photos and trying to determine what type of parents they would be, visiting her son and learning about his likes and dislikes, his personality, through contact with his parents. Read an excerpt.
---
Bastards, by Mary Anna King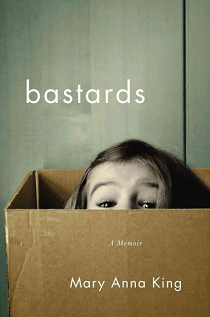 King is one of seven siblings—who were raised in five different homes. She recalls her early childhood with her birth mother, watching her place baby after baby for adoption. When she was seven, King and her brother were sent to live with her grandparents in Oklahoma, where she experienced stability, but little affection. Thoughts of her lost sisters haunted her over the next decade, until she began to hear from them in college. With each reunion, King reframed her idea of family.
---
Geezer Dad, by Tom LaMarr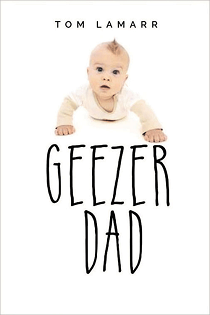 LaMarr's memoir delivers everything it promises in its subtitle: "How I Survived Infertility Clinics, Fatherhood Jitters, Adoption Wait Limbo, and Things That Go 'Waaa' in the Night," with plenty of humor, as well as raw emotion. It's refreshing to read about the infertility struggle and intense desire to be a parent from an older father's perspective. All in all, a thoroughly enjoyable, relatable read.
---
The Hundred-Year Flood, by Matthew Salesses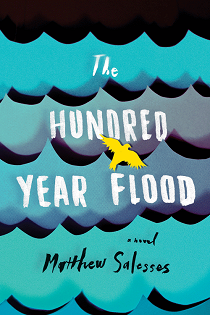 After his uncle's suicide and the events of 9/11, Tee, a Korean adoptee, runs from the familiarity of his home in America to Prague. As Tee poses for a series of paintings, he begins an affair with the artist's wife. The pair choose to remain in Tee's apartment even as devastating floodwaters rise and threaten to engulf the city. This haunting debut by a Korean adoptee is a poetic, layered novel, and will lead the reader to meditate on questions of identity and belonging, love and loss.
---
HOW-TO
Dear Adoptive Parents, Things You Need to Know—Right Now! from an Adoptee, by Madeleine Melcher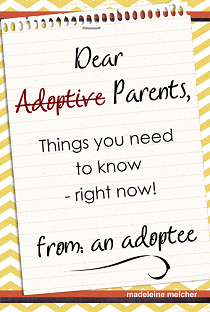 Melcher gives parents explicit permission, no, exhorts them to drop the "adoptive" modifier and be their children's parents. She makes it clear that you don't do this by ignoring your child's history or birth parents, hiding his story from him—or sharing it as if it were your own. Knowing that she can't speak for every adoptee, above all, she urges parents to listen to and take cues from their children.
---
 CHILDREN'S BOOKS
Wolfie the Bunny, by Ame Dyckman; illustrated by Zacharia OHora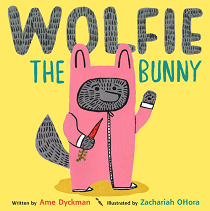 The bunny family adopts a wolf and everyone is smitten—except for his new sister. She's scared of him, at first, then comes to view her tag-along brother as an annoyance, but a sibling bond eventually prevails. This entertaining read is a welcome addition to the new-sibling genre.
---
Wish, by Matthew Cordell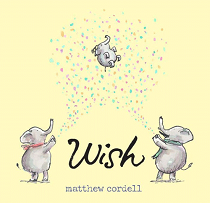 In this lightly told and whimsically illustrated book, two elephants wish for a child. They face several disappointments before their wish comes true. Wish is not overtly an adoption story, and is ultimately more about the parents than the child, but could convey to a young child how much he was wanted.
---
The Boy Who Built a Wall Around Himself, by Ali Redford; illustrated by Kara Simpson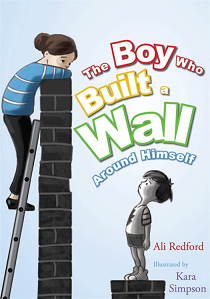 After traumatic early experiences, Boy constructs a wall around himself. Within the wall, he feels safe, confident, and strong, but after Someone Kind comes along, Boy begins to wonder about life outside of the barriers he's erected. Will he learn to break down his walls and place trust in others?
JOIN

You are viewing this exclusive AF content as a guest. To access our full Adoption Parenting Library — plus digital issues, eBooks, expert audio and more — join Adoptive Families today.