Sleep problems are very common in kids who joined their families through adoption. The benefits of a good night's sleep cannot be overstated, for child or parent, but how do you make that happen? Adoption medicine specialist Sarah Springer, M.D., FAAP, explained strategies and answered parents' questions about bedtime routines, night-wakings, co-sleeping and other sleep set-ups, and how to encourage a baby or older child to sleep through the night.
The Sound Sleep Strategies for Adoptive Families Webinar took place on Tuesday, March 24, 2015, 1-2pm ET.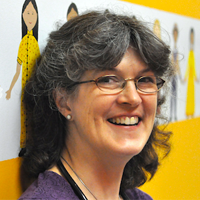 Sarah Springer, M.D., FAAP, is the Medical Director of Adoption Health Services of Western Pennsylvania, a service of Kids Plus Pediatrics in Pittsburgh. She has been working in the field of adoption medicine for 20 years, and is a member of the Executive Committee of the American Academy of Pediatrics' Council on Foster Care, Adoption, & Kinship Care. She is a mother through adoption.