Forever Families Through Adoption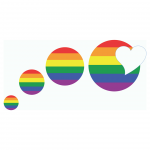 Forever Families Through Adoption, Inc. (FFTA) is a New York and Connecticut-authorized, Hague Accredited, private, not-for-profit, adoption placement agency and resource center located in Westchester County, New York.
FFTA was founded and is staffed by social workers, attorneys, adoptees, and adoptive parents, and believes that every child eligible for permanent adoption, regardless of racial or ethnic background, age, or physical or emotional challenge, has the right to grow up in a loving, nurturing, secure, and forever home.
FFTA has particular expertise in finding families for harder to place children, including those that have been drug exposed or are the result of rape or incest or the offspring of incarcerated mothers who might not otherwise be found by their forever families.
FFTA is committed to treating all persons with respect, dignity and compassion and welcomes all families regardless of race, religion, gender identity, gender expression, sexual orientation, marital status, age, nationality or disability.
At FFTA, our goal is not only to serve children in need, but also to increase positive adoption awareness, empower families and serve the community.
FFTA is Hague accredited for incoming and outgoing adoptions through 2021.
Send Message to listing owner
Forever Families Through Adoption