Adoption can impact both the dynamics of a classroom and how a child learns. At school, our children may be asked questions or even teased about their adoptive status, and assignments such as the family tree and "All About Me" posters can put them on the spot.
In this webinar, Brooke Randolph, LMHC, discussed how parents can educate teachers and administrators to avoid unnecessary complications, and answer questions including: Should I tell my child's teacher that he was adopted? What if my child doesn't want me to tell? My daughter is supposed to send in a baby picture, but we don't have one—what should we do? My son wants to include his birth family in his family tree project—should we ask the teacher about this, and how can we do it? My child said a classmate's been teasing her about looking different from her parents—how should we respond?
The Adoptive Families Adoption at School Webinar with Brooke Randolph, LMHC, took place on Tuesday, October 6, 1-2pm ET.
---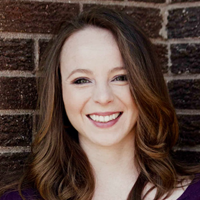 Brooke Randolph, LMHC, is a parent, therapist, and adoption professional with 25 years of experience working with children, families, and individuals. She was a founding member of MLJ Adoptions, Inc., where she served as the VP of Social Services for seven years, and is currently a private practice counselor in Indianapolis, Indiana, and the mental health expert contributor at DietsInReview.com, a national diet and fitness column. She is a contributing author to the book Adoption Therapy: Perspectives from Clients and Clinicians on Processing and Healing Post-Adoption Issues (2014). Brooke adopted an older child internationally as a single woman, which she considers one of the most difficult and most rewarding things she has ever done.
[divider style="0″]
A recording of the webinar will be available free of charge for one week here. (After that, it will be available to Adoptive Families site members.)
[divider style="0″]